On December 7th, Ree Drummond, AKA the Pioneer Woman, was in Atlanta conducting a book signing event for her new cookbook. Had I known about this ahead of time, I would have made arrangements to be there. I found out the night before - on Facebook, don't you know you can find out anything on Facebook - that my friend Charlotte was making the drive to get her cookbook signed by the Pioneer Woman! ... WITHOUT ME!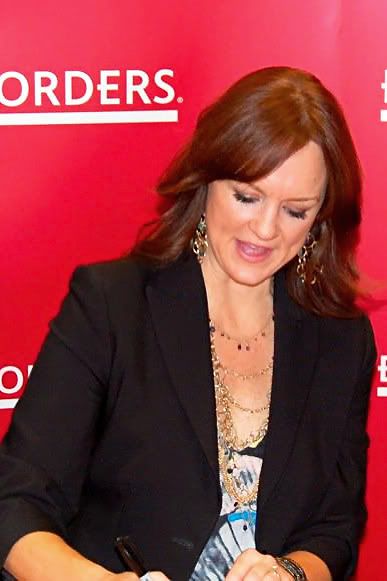 That night, December 7th, this is what I found on Facebook :). My dear friends Charlotte and Donna came through for me - Big Time! Here are the exact words they posted with their photos on Facebook. Gotta love it! I smile everytime I look at the pictures...enjoy!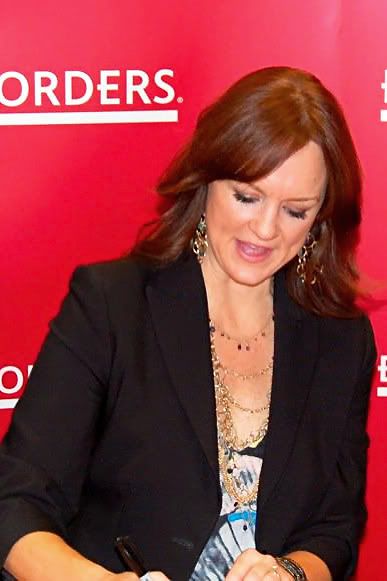 This is THE Pioneer Woman.

She blogs and takes pictures a lot.

She just wrote a cookbook.


We are off to our adventure of meeting the Pioneer Woman with a few hundred of our closest friends.

We like to cook.

Actually we like adventures ...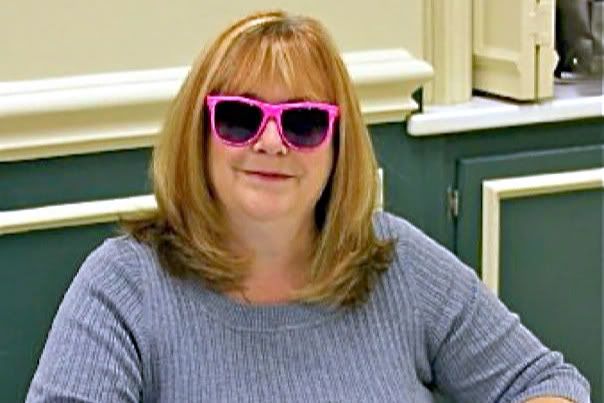 This is Alice.

She blogs and takes pictures too.

She couldn't make it to the cookbook signing ... or could she??????


Meet Flat Alice!!!

Flat Alice is quite excited to be in line at the cookbook signing!

Flat Alice is very social and is even making new friends in line!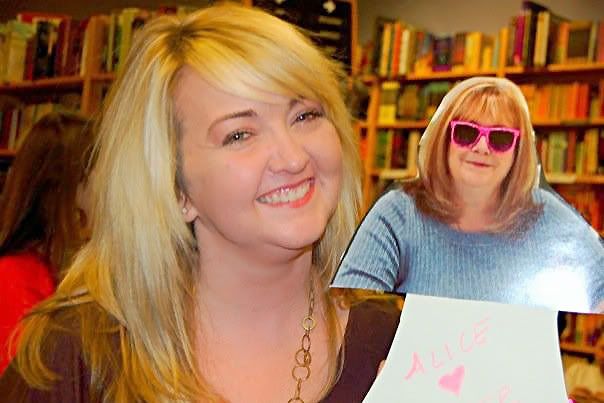 Oh My Goodnesssssss .... Flat Alice just met Bakerella ... while standing in line for the Pioneer Woman!

What are the chances???

Oh Bakerella blogs and takes pictures too! ( yes, they all have so much in common.)

Bakerella specializes in desserts and she is sweet.


LOOK AT THIS!

Flat Alice meeting Pioneer Woman!


Pioneer Woman was absolutely tickled.

Flat Alice was speechless!


Flat Alice moved over and made room for me in the picture.


This is my friend Donna.

She blogs.

She takes pictures.

And she shows up for our adventure in a fabulous scarf and fresh makeup.

Flat Alice always looks great.

I, on the other hand, judged debate all day. Unfortunately, I looked like I had judged debate all day.

Other than looking better than me, Donna is a wonderful friend.


Pioneer Woman's friend Hyacinth and her sister Betsy had some quality time with Flat Alice.

They liked her so much they gave her a gift!!


Even though it was a little large, Flat Alice was thrilled with her gift!

Although she did ask if it made her look too flat!


I told her she looked perfect!


This is Flat Alice with her happy face!


And this is Flat Alice embracing her exceedingly creative friends!


Flat Alice was quite the Chatty Cathy and could not stop talking.

The kids were very polite!


Flat Alice was too energized to sleep so we played with the puppy for a while!


Ahhhhhhh ...

Another great adventure for Flat Alice.

Flat Alice drifts off to sleep dreaming of meeting ....

Sweet Dreams Flat Alice!

End of a fantastic, amazing story! What great friends I have been blessed with! I love them both!


Then, lo and behold, this shows up on the web! Lol! Flat Alice was featured on Alabama Slacker Mama's blog with Bakerella! You can check it out here.
Charlotte, you and Donna are the best! You really made my day, my week! Wow! I have gotten the most comments on your Facebook post of these pictures. Everyone loved it! Thanks :)!.