Now that I have your attention, meet Avery ... again.


Yeah, the tall one is Jason - my son. Jason recently got married to Bobbie (who we absolutely love!) and the two of them have eight ferrets! Bobbie told me the ferrets were our grandchildren. Yeah, I can live with that for now :).


For those that follow my blog, you will recall that Bobbie and Jason got married at Bobbie's parents' house a couple weeks ago. These first three shots were taken at the wedding. Avery is Jason's favorite ferret!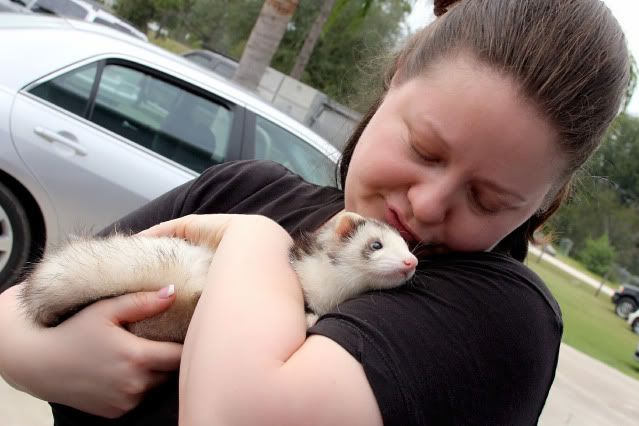 Bobbie's parents' home has a room attached that is filled with beach sand. What a great place for the ferrets to play - and they love it! The rest of these shots were taken the day before the wedding, in the beach room.


Yep, that's me with a ferret (Diesel) peeking around my shoulder. Please excuse my gray roots, they have since been dealt with :). Bless you, Brittany!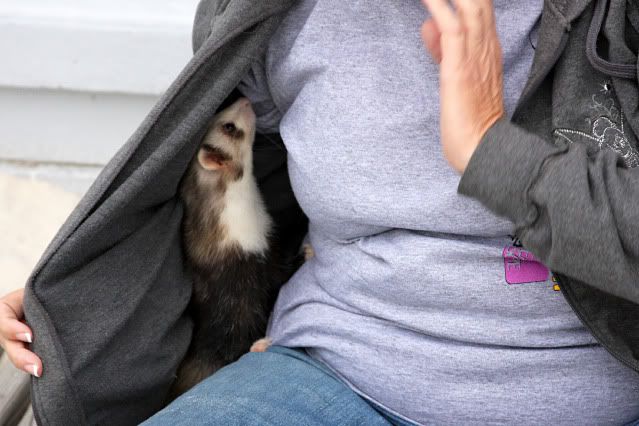 This little rascal, Diesel, I think, took my scrunchie and made a break for it!
(Jason told me this is actually Lil Boy :), thanks, J!)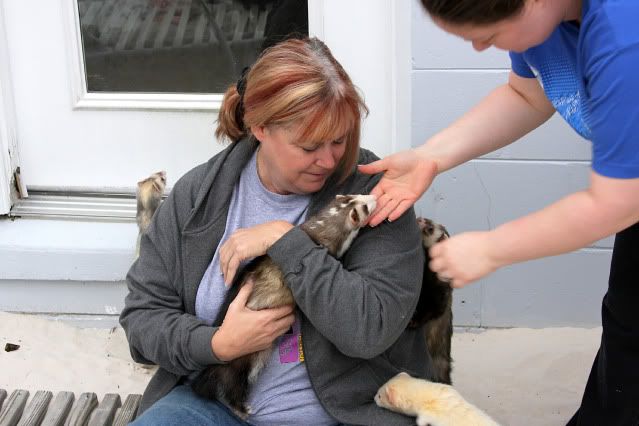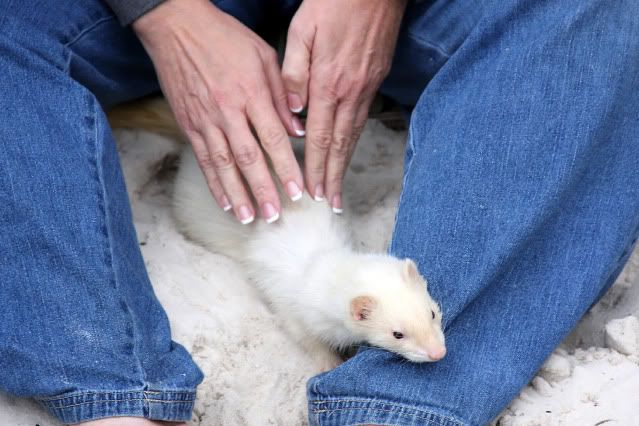 At one time I literally had five of them climbing all over me and inside my sweatshirt! They are so soft, and sweet, but they are fast! Kali loved them all, too.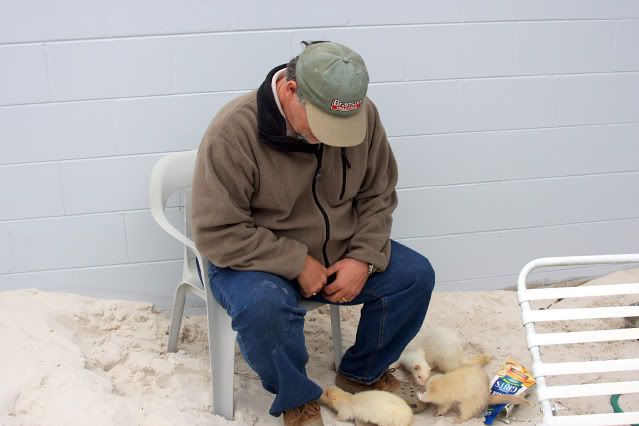 Then they went over to check out Grandpa and nibble on his crocs.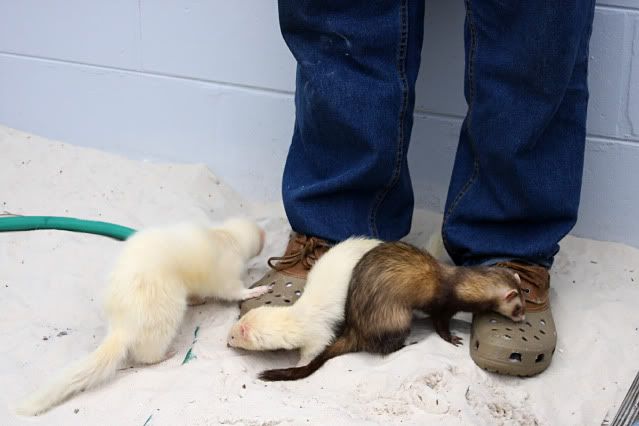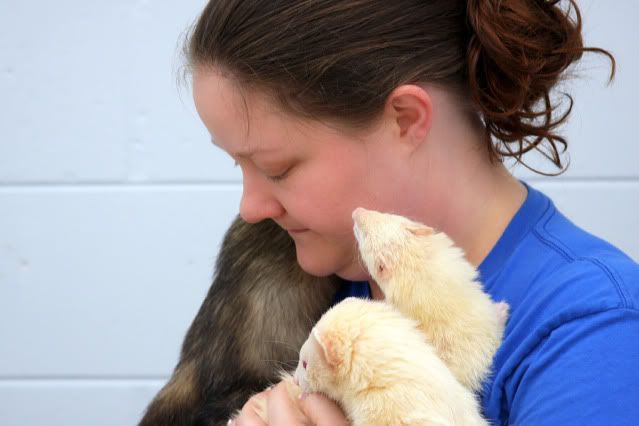 Bobbie is soooo good with these little guys! They truly are her babies :).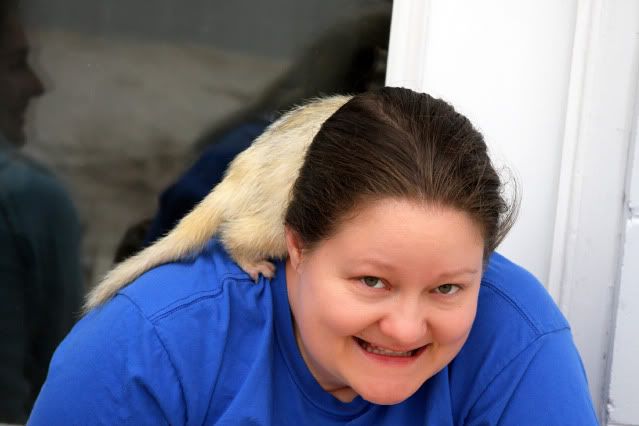 Avery, Jason's baby.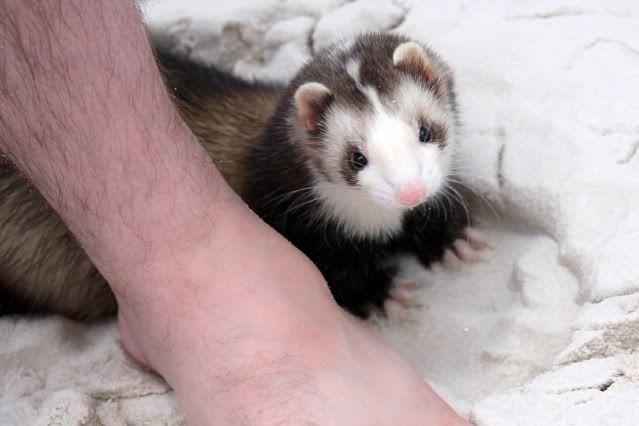 Isn't he sweet?!?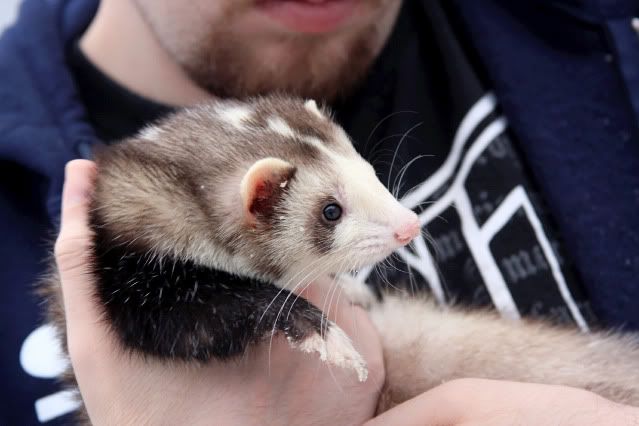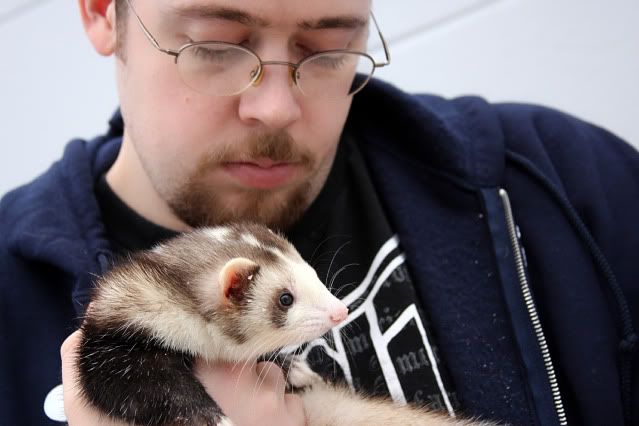 And, I think Jason's pretty sweet, too!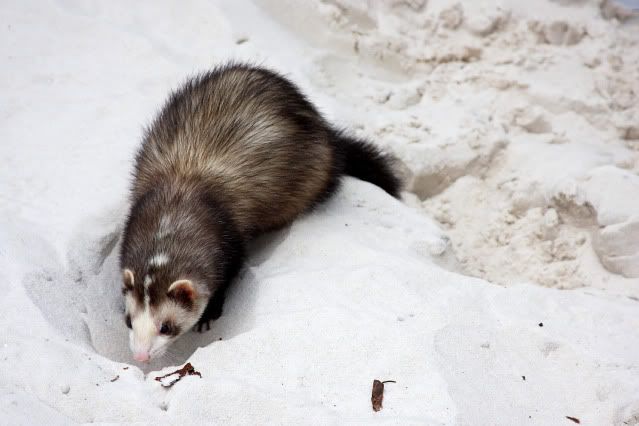 Sweet little grandkids! (Somehow, I figured they would look different once I got them.) Anyhoo! I love them! They are a bunch of fun!