Hey, Santa! How come I didn't get one of these for Christmas?!?

So not fair!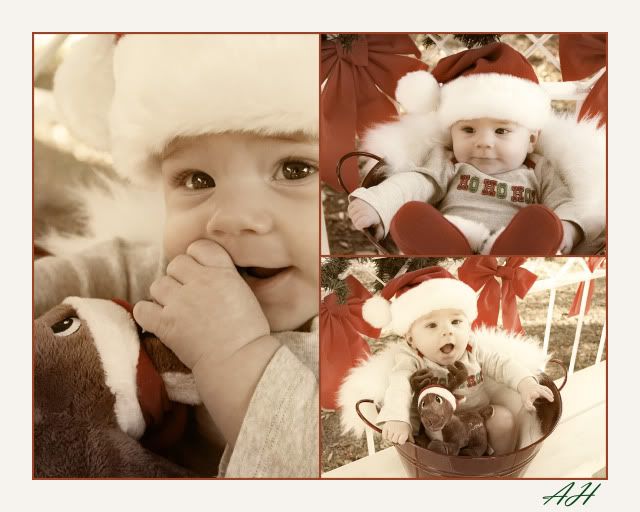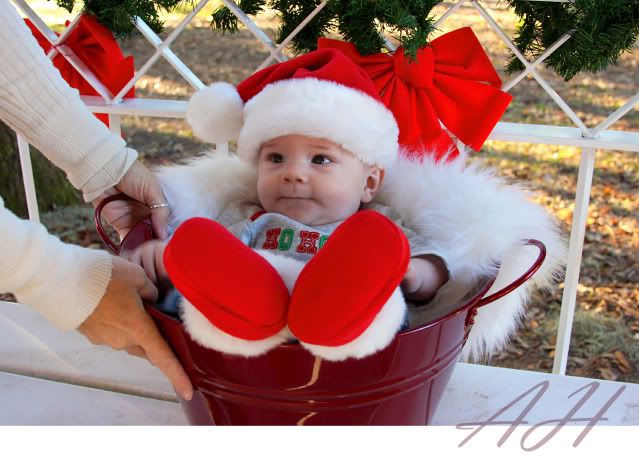 All kidding aside, here is precious little Noah! Isn't he the sweetest little Santa you've ever seen?!?

Our photoshoot went like this.

Dress Noah in his onesie, his little jeans, little Santa boots and hat, then stuff him into a big red bucket!


Lean back and get all cozy, Noah.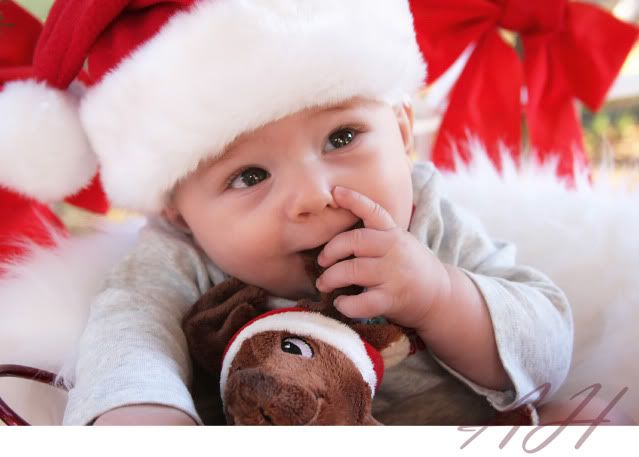 Give him a cute little Donner reindeer to teeth on :).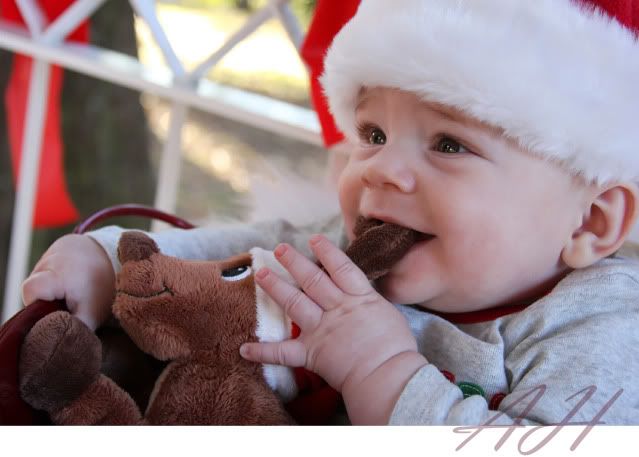 Eat the props and hang on!


Getting tired, Noah? Take a little rest . . . .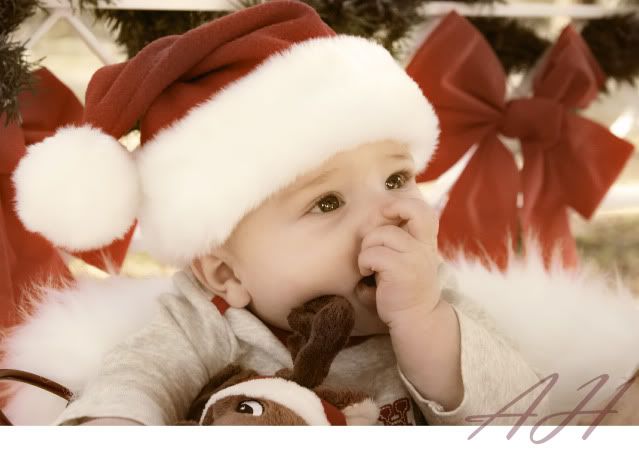 . . . . and start looking for Aunt Nikki.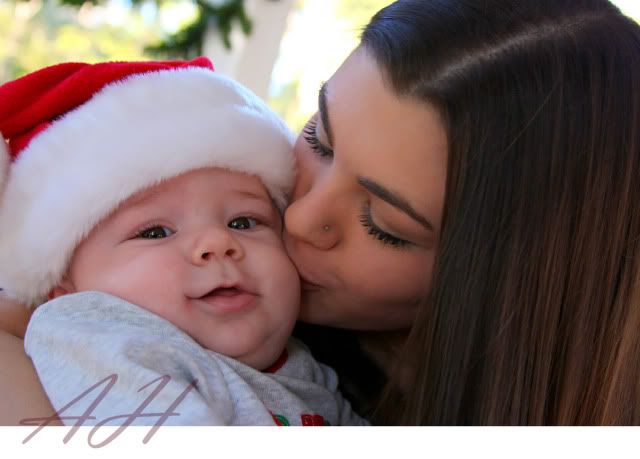 Ooh, time for a little snuggle-break :).


Add Gramma into the snuggle-time :).


OK, all ready for more pictures.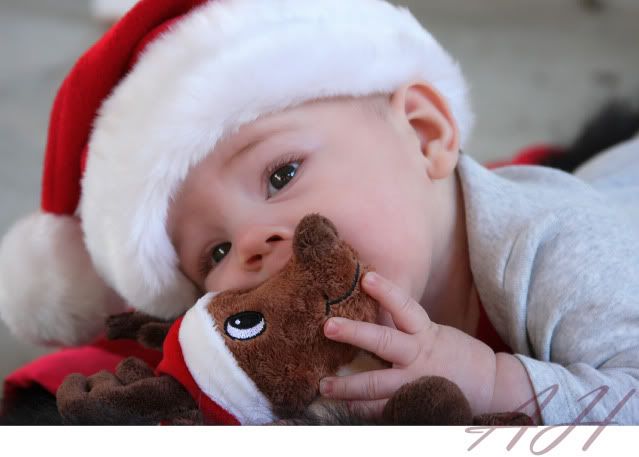 Posing and teething is hard work!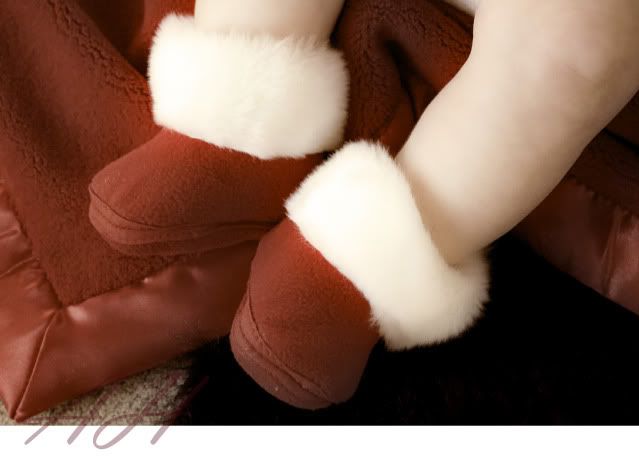 (Take a little photo-journalistic opp here to show off these awesome little Santa boots!)


Then finish off with some any-time-of-the-year kind of pictures :).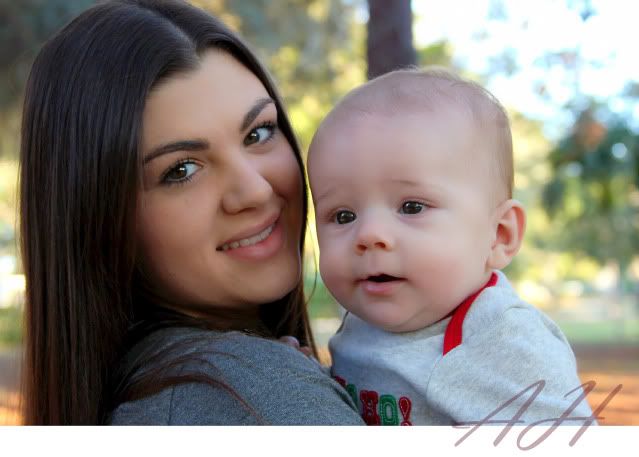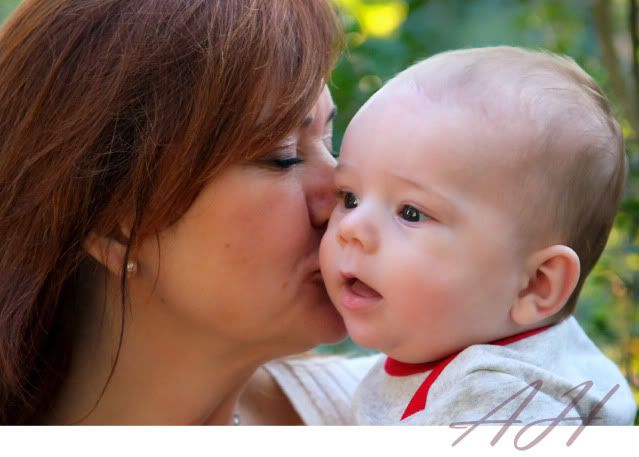 Noah loves his Aunt Nikki and Gramma - you could just tell by looking at him!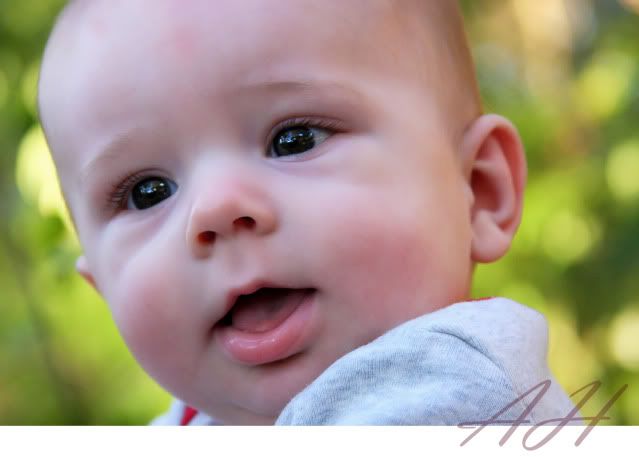 Such a happy, precious little fellow! He loved getting pictures taken. Not a frown to be found in any of them. Sweet!


Hang on a minute! Noah wants to wish you a Merry Christmas!

Seriously, Nikki - thanks for letting me take Noah's pictures. He is so precious and I know he must be a delight to your whole family. Love you! Happy Holidays!