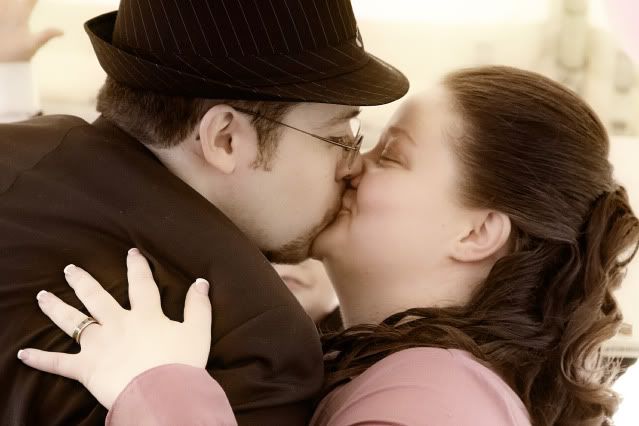 December 12, 2009, Jason and Bobbie got married. (I have been trying for the last couple hours to load pictures on facebook with no luck, so I am directing all those people here to my blog :)). So far, this is my favorite shot from the day!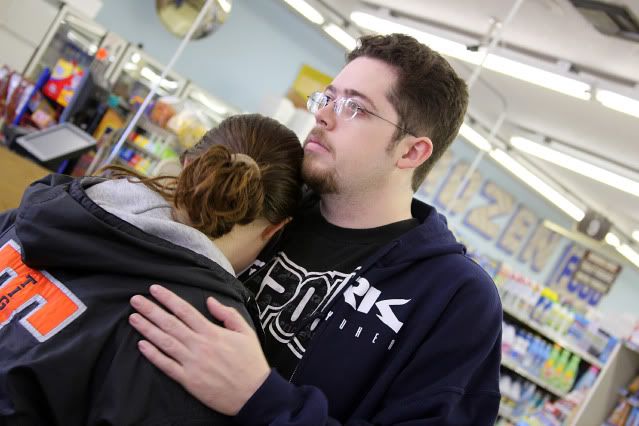 We started the day before - at the grocery store. Bobbie and Jason wanted to have a barbeque at the house to celebrate their marriage. I think both of them were tired. They both work the night shift and aren't used to being awake during the day :). There was a lot of shopping and manicures/pedicures :).


Their wedding day started off at the beauty shop where Bobbie had her hair styled while Kali and I watched and took pictures :). . . .


. . . . then back to the grocery store for more shopping. As I took this picture, the cashier asked what was going on and we told her Bobbie was getting married. The lady asked when the ceremony was. I checked my watch and told her it was happening in 27 MINUTES!!! Run to the car!


Back at the house, lots of preparation was going on. The fellows were heating up the smokers for all the meat we bought.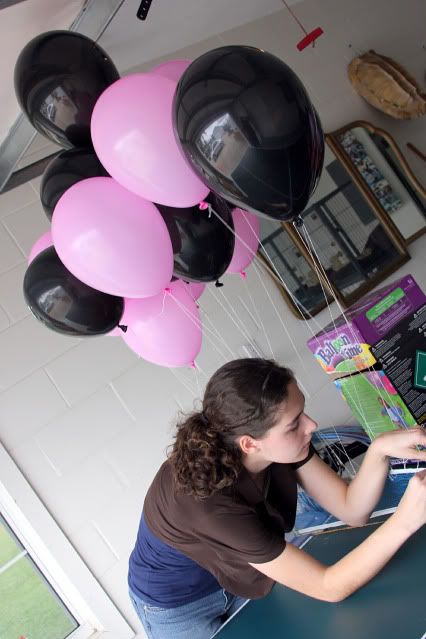 Kali started filling balloons with helium and tieing strings to them . . . .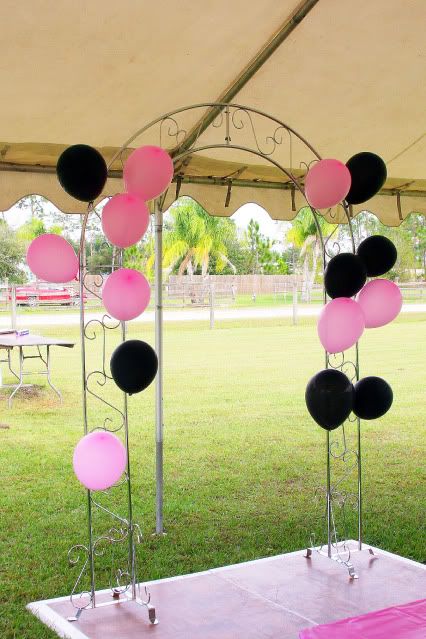 . . . . to decorate this.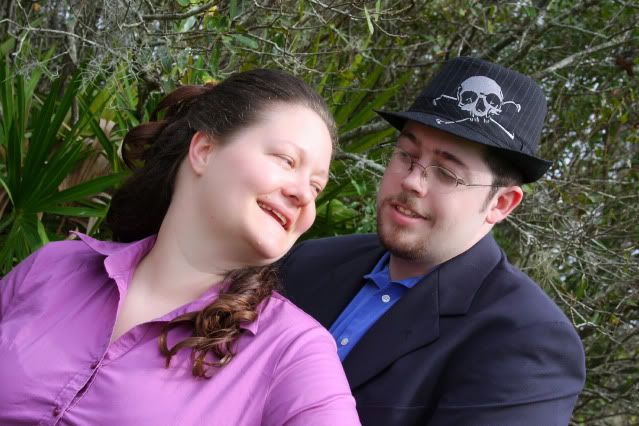 Once everything was ready, and Bobbie and Jason were dressed, I sneaked them out the back door to get a few photos before everyone else knew they were ready. I didn't get them to myself for long, but I did get a few shots.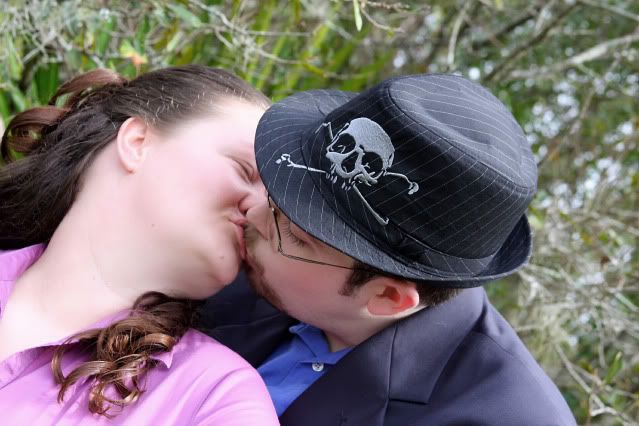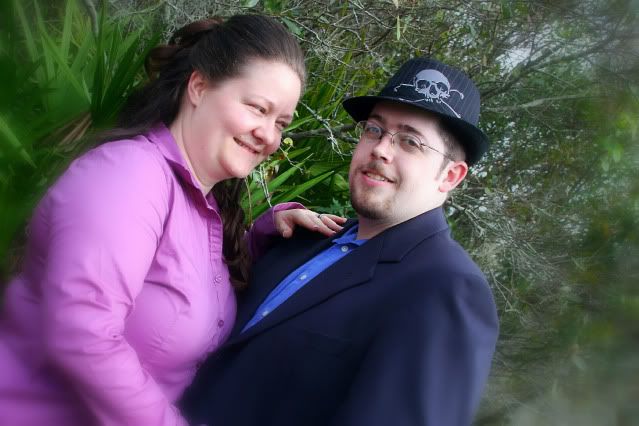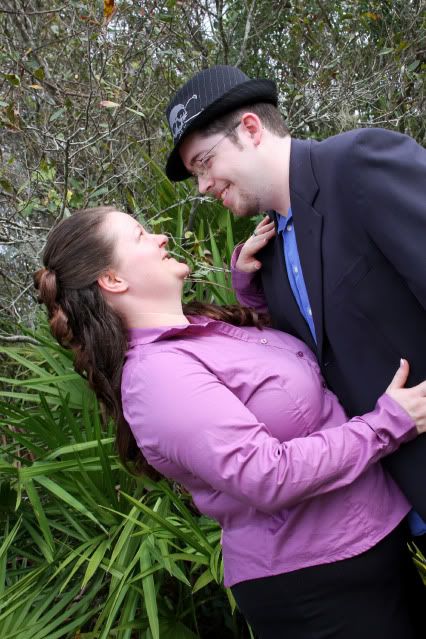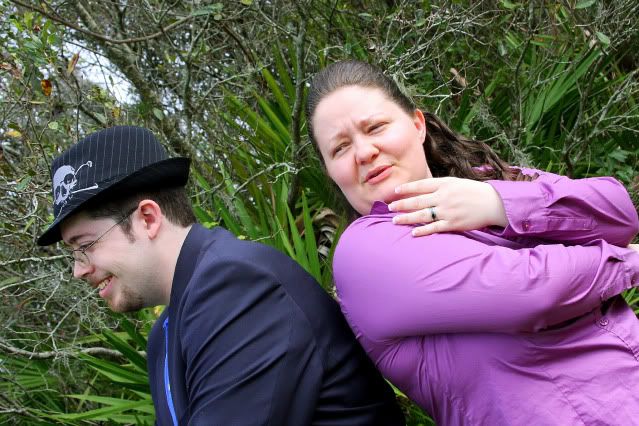 The two of them are a hoot together!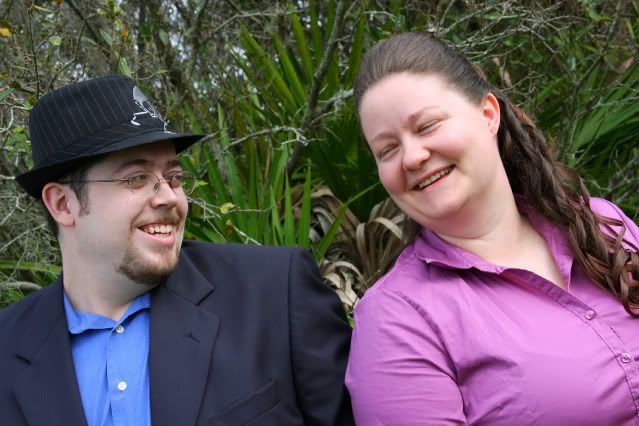 Jason was like, "yeah! let's do it!"


Actually, Jason and Bobbie met with a notary for a few minutes and signed the paperwork inside the house before they came outside with everyone else. They were technically already "married" at this point. That's the marriage certificate in Bobbie's hand.


Meet Tyler, Bobbie's nephew. I think he is maybe 7 years old, something like that. He wanted to say vows with Bobbie and Jason, and he wore his Mister Suit so he could do just that.


He's all good and ready to go!


Tyler actually had his vows written out in this book so he could read them to Bobbie and Jason. (You may notice, he had a run-in with some monkey bars the day before the wedding.)


Jason and Bobbie and Tyler head on over to the tent . . . .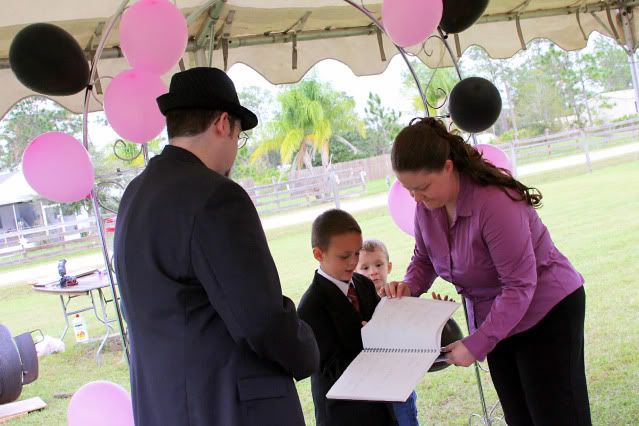 . . . . where Aunt Bobbie made sure he had his page ready . . . .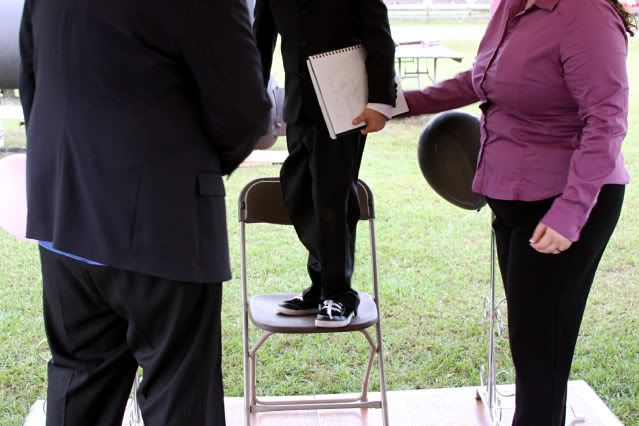 . . . . and she and Jason helped Tyler up onto a chair so everyone could see him.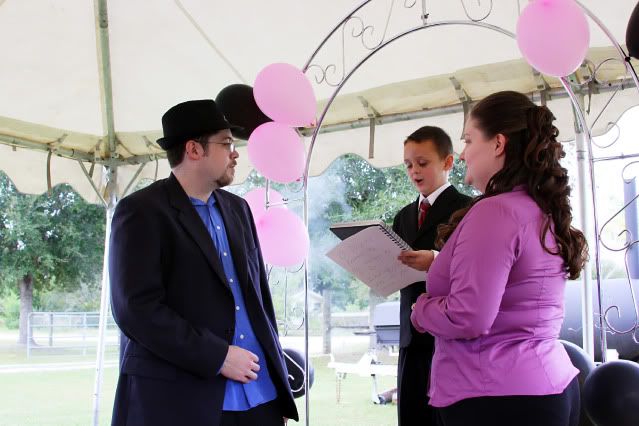 Bobbie's vows came first.


Then Jason's.

These are the vows Tyler wrote for them to use:

Bobbie, Do you promes to be awsome to Jason for InfineDy Beond with all your heart?

Jason, Do you promes to be awsome to Bobbie for InfineDy Beond with all your heart?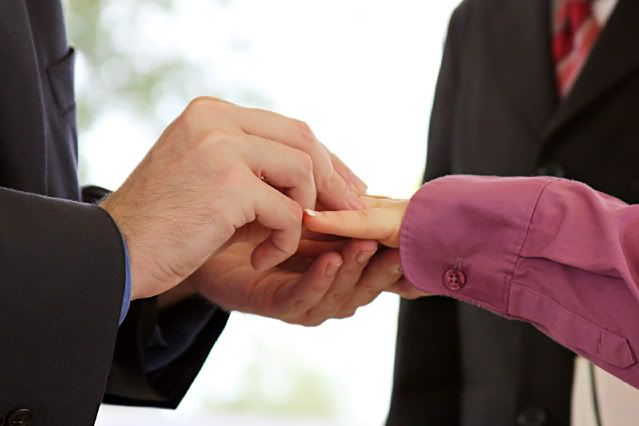 Followed by an exchange of wedding bands.


Then Tyler told them to kiss, which they did for some time :).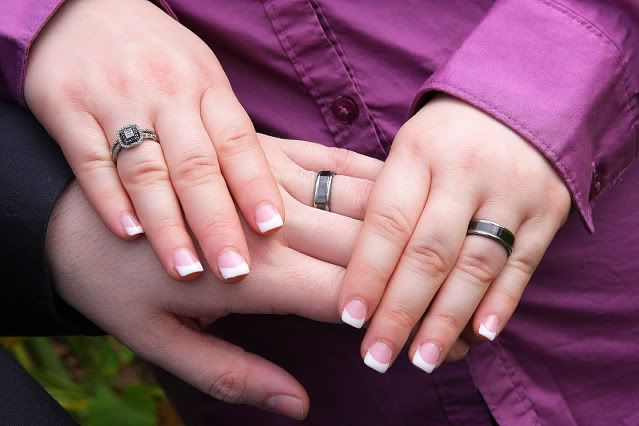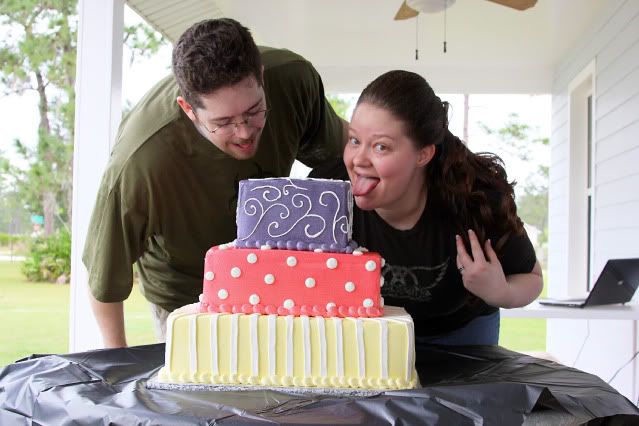 Then we moved on to CAKE! . . . .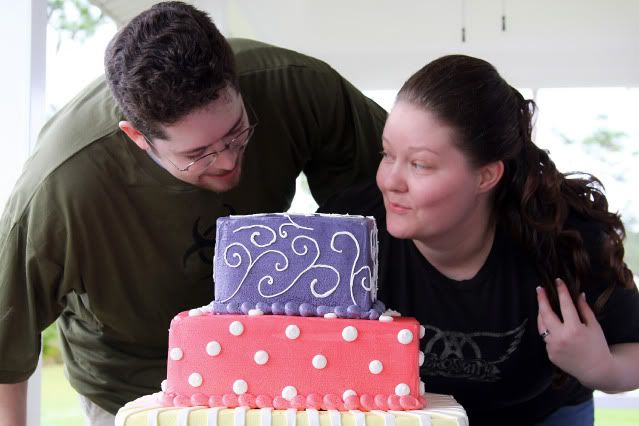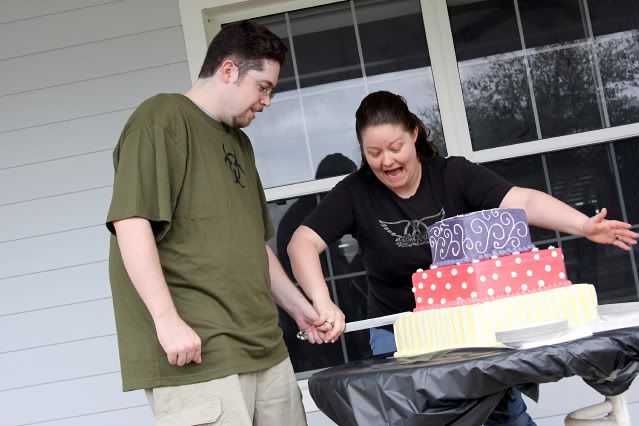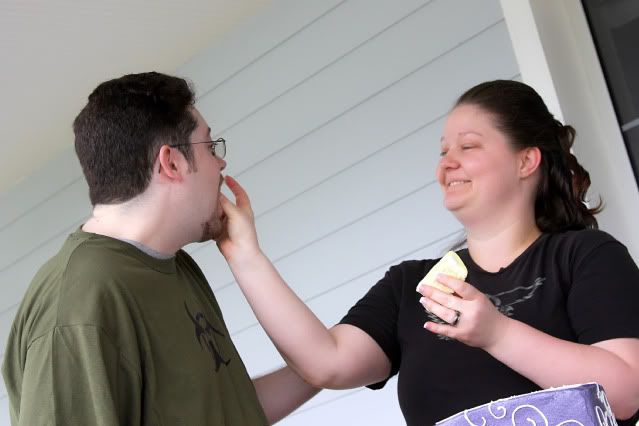 . . . . which was very politely fed to each other - lol!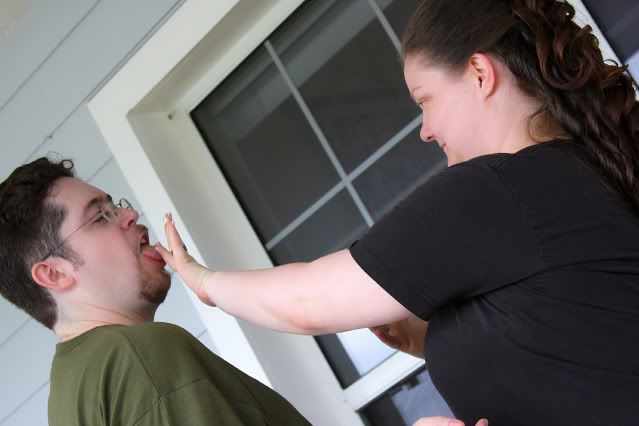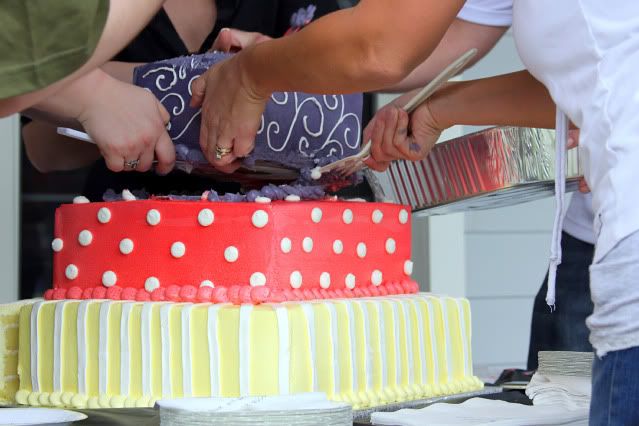 Removing the top layer was interesting. So, how many people do you think it takes to remove the top layer of a wedding cake?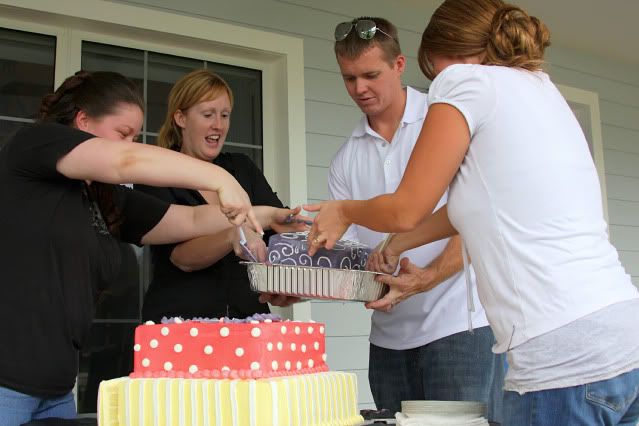 Apparently a few - lol!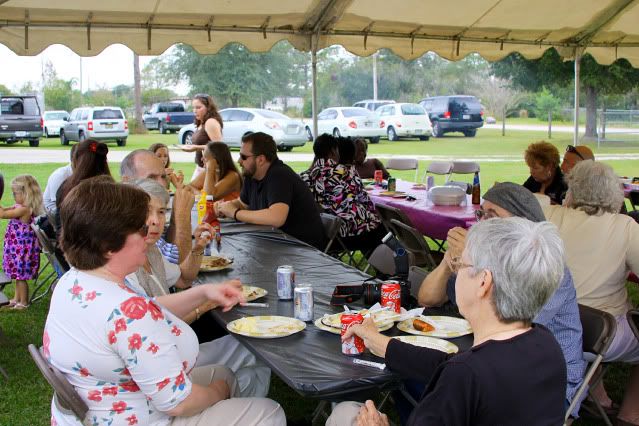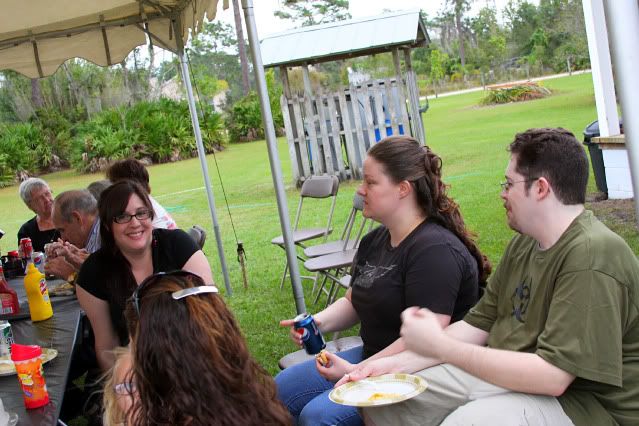 Lots of barbeque, potato salad, and Bobbie's wonderful macaroni-n-cheese was shared by all!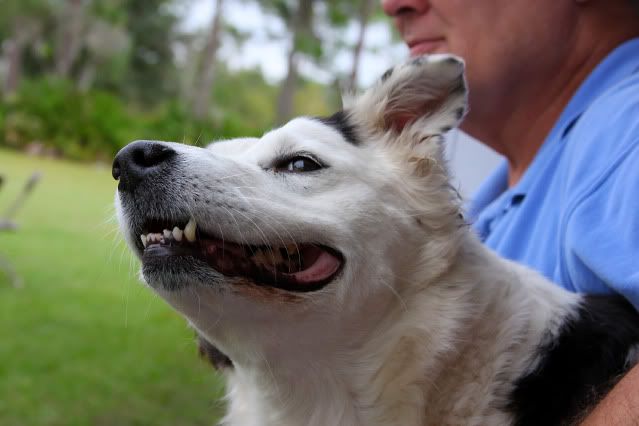 And we all played. This is Lucy - isn't she beautiful? What a great, friendly dog she is!


Good friends :).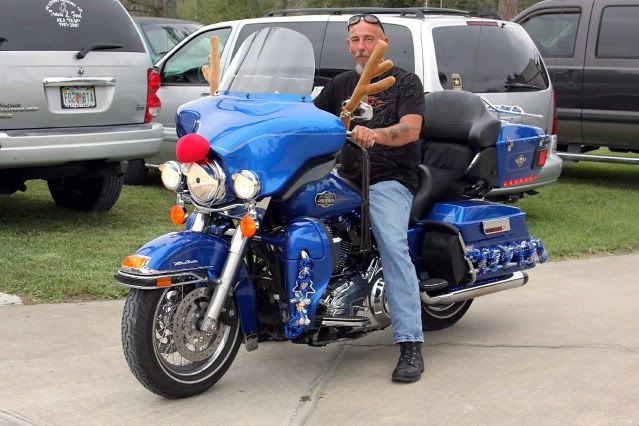 I'm not sure how this guy fits into the family, but I sure liked his ride! All decked out for Christmas with antlers, red nose, Christmas running lights, ornaments!


Winding down.

It was a great day. Everything went smoothly and Jason and Bobbie seemed to have a wonderful time. They were both a bit nervous early in the day, but did fine as the day ran on. I will have more photos to post over the next few days. Especially ones of Mark and my "grandkids" - Bobbie and Jason have eight ferrets! which are all adorable! Pictures to come!