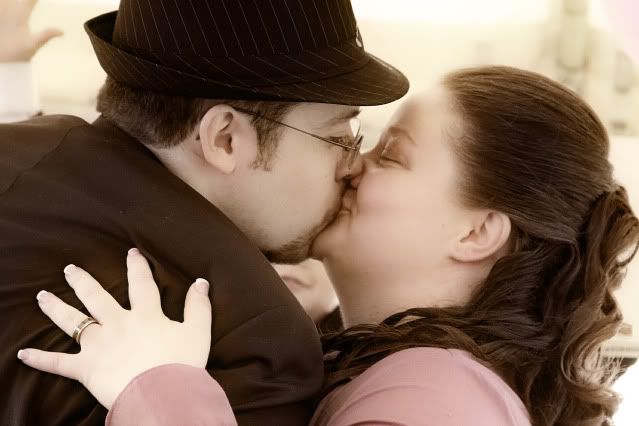 This is the shot I posted a few days ago from Jason and Bobbie's wedding.
It has been dubbed "the kiss."
Today I was editing more shots and came across this one that Kali took at the wedding.


This is the picture Kali clicked at the same time I took the first photo. If you look at Tyler's position, you can actually match him up from shot to shot. In the first picture you can see his hand raised and his little face just under Jason and Bobbie's chins. I love it!