Important question. The interns teach communication. Being able to stand up for your faith and explain: what you believe and why you believe it. To anyone. At anytime. Under any circumstance.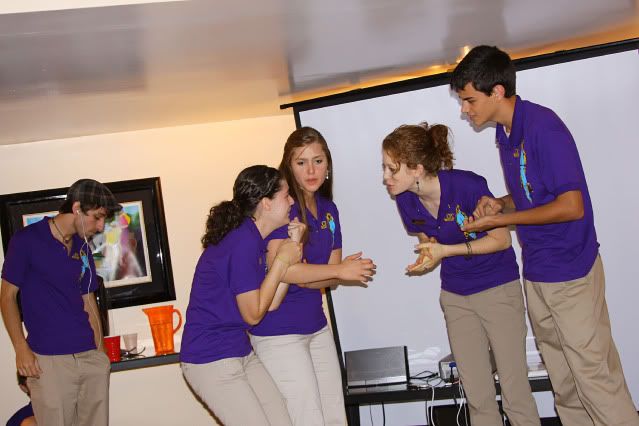 Sometimes they will "command the platform" and present in a dramatic method. Here the interns are acting out a skit about a mom taking two of her children to a speech conference.


Kids that really, really don't want to go to a speech conference - lol!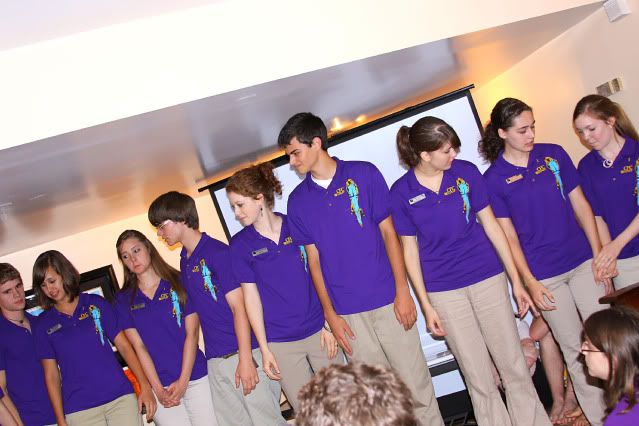 Here the interns (all the ones I could fit into my frame from where I was standing) line up to explain the different types of speaking styles.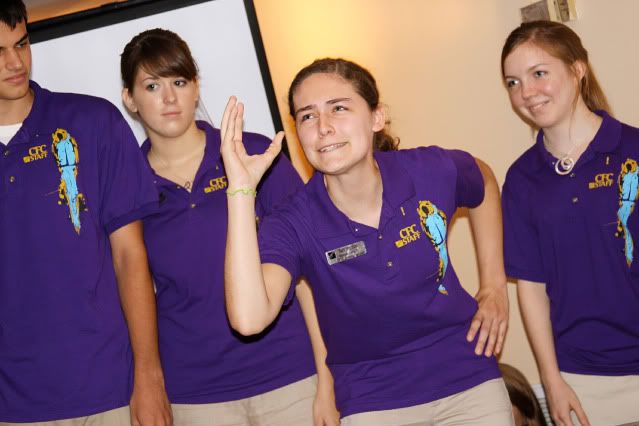 Here Kali was doing an interpretation - a speech that you literally act out. Can you guess what, or who, she was being?

A little old lady - lol! Kali's interpretation of one :).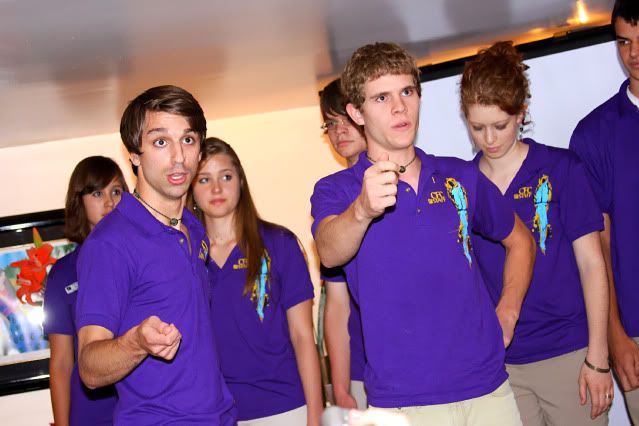 Here the fellows are demonstating an interpretation by two speakers. I believe the piece of literature they were using was A Knight's Tale, and they are excellent!


As you can see, they hold the audience spell-bound with their hilarity!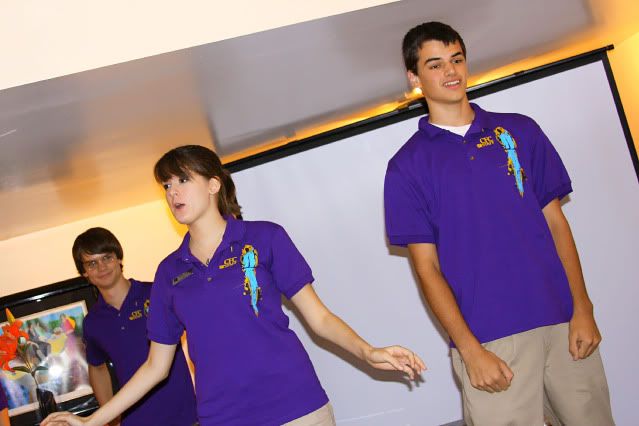 Numerous speech types were demonstrated. At the conferences, the interns will teach students how to communicate in these same styles, as well as many others. Stay tuned. Surely there will be more pictures coming as the tour progresses.

For those of you who are curious, the team is in the state of Georgia this week. I hope to catch up with them in two weeks time when they head towards the northeast part of the country. Blessings.