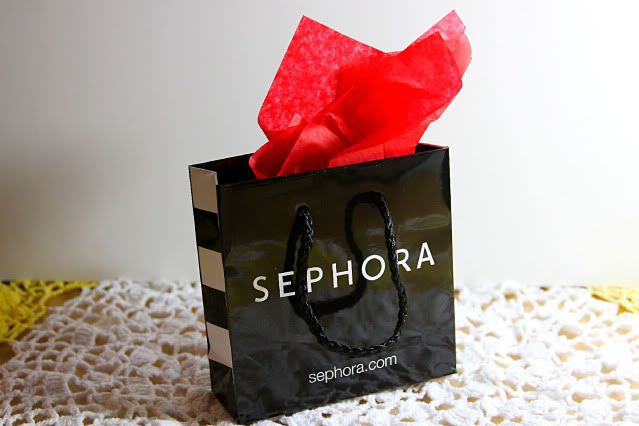 Yesterday I wasn't feeling really great. A little down, a little depressed, I guess. So I went to my new favorite store to spend some time. Looking for a bit of a "pick-me-up."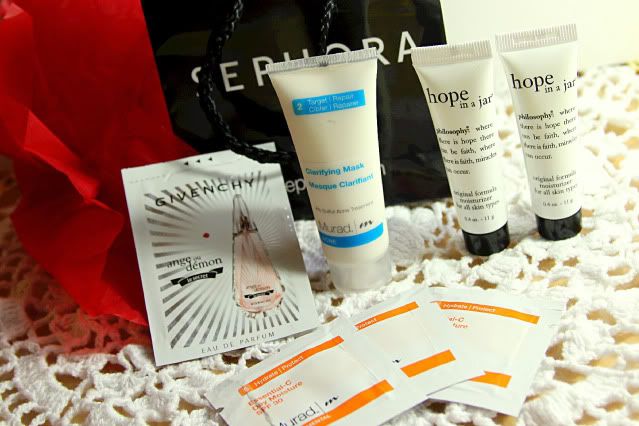 When I checked out, the clerk told me it was Sephora's first anniversary. Every customer was receiving an anniversary gift. This is what I received. All wrapped up in a cute little Sephora bag :). Just the perfect size for traveling, and you know I do a lot of that!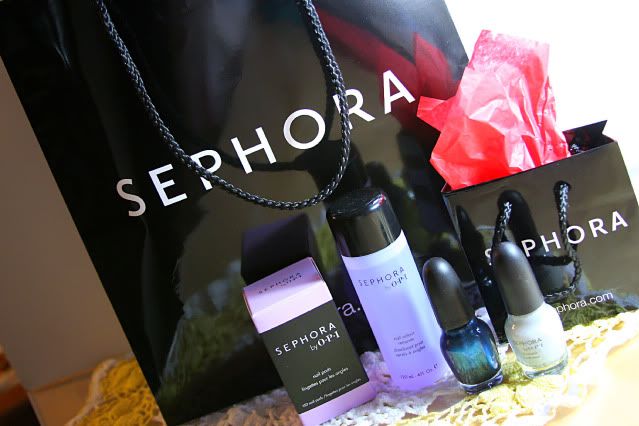 I figured I'd show you what I purchased also. If you haven't been to a Sephora store, you need to correct that oversight right away! It's a really fun place to shop! I got a nail hydrator (I'm getting older, you know), a blue O-P-I nail color, a bottle of nail color remover, and some nail pads.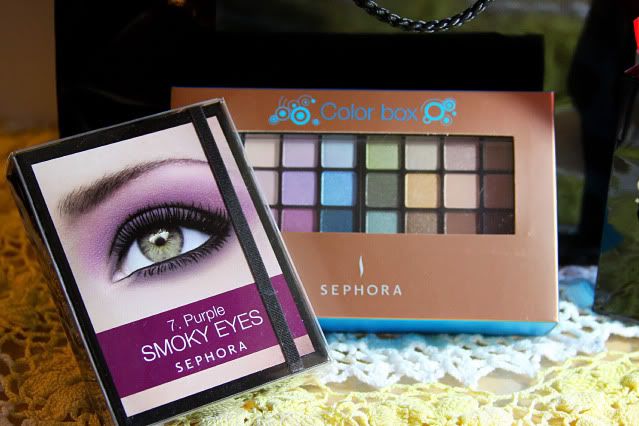 They also had some awesome eye shadow sets on sale. Who could resist those? Apparently not me :). I always wanted smoky purple eyes - lol!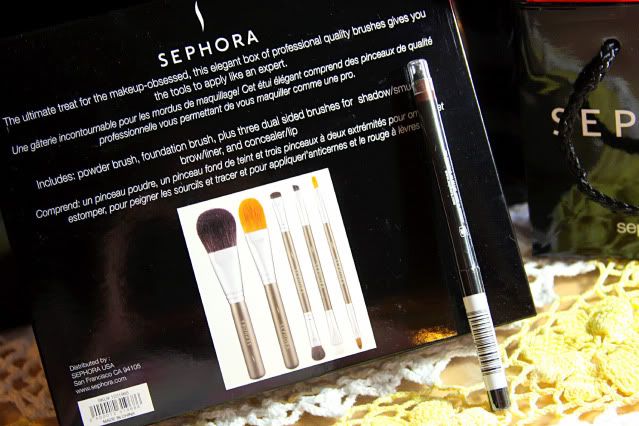 As well as a complete set of makeup brushes. Great quality! Throw in a retractable eyebrow pencil and Sephora has everything a girl could need for a little pick-me-up :). That's what I did yesterday.


What? What did I do today? What makes you think I did anything special today?