Last week we were in Tennessee at the family commissioning weekend. We had a lot of fun, but at times the stress level was up a bit. Having to deliver a 5 minute charge to your student in front of about 80 attendees is pretty stressful for most adults. Knowing that you are getting ready to be parted from them again - this time for almost 4 months - that's pretty stressful, too. So, the stress-relief break for the weekend was a game of Ultimate Frisbee!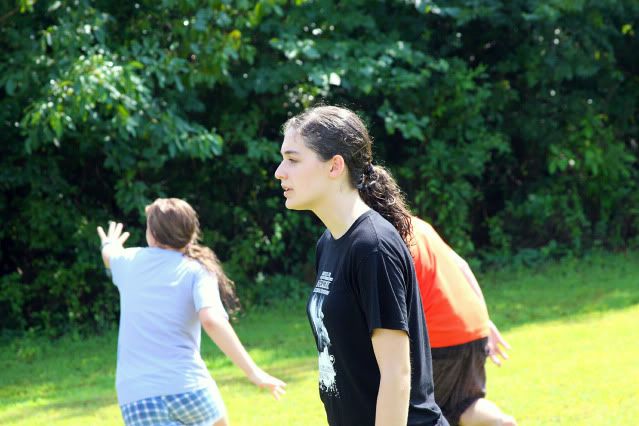 There's my girl! Having a great time.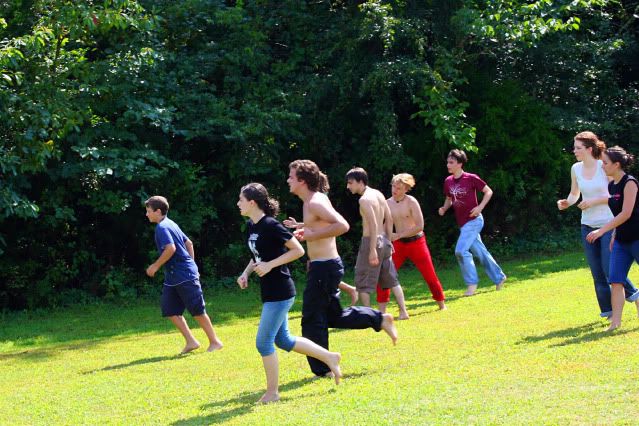 Running up and down the field, watching for the frisbee, yelling that you're open, not being heard for the most part.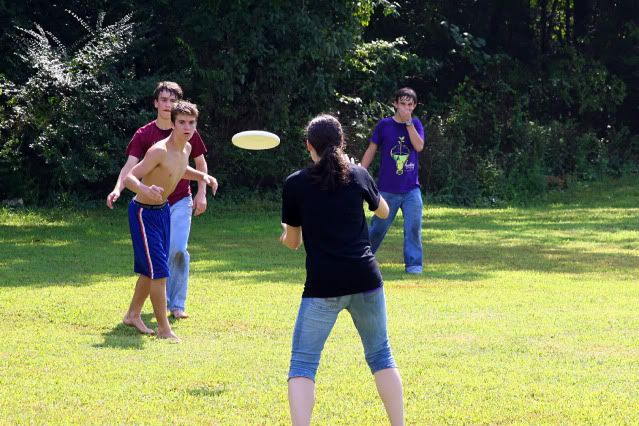 OK, so they heard that time :). And she caught the frisbee, too! And I caught the picture :) Yay!!! Well, I almost caught the picture of the catch - hehe.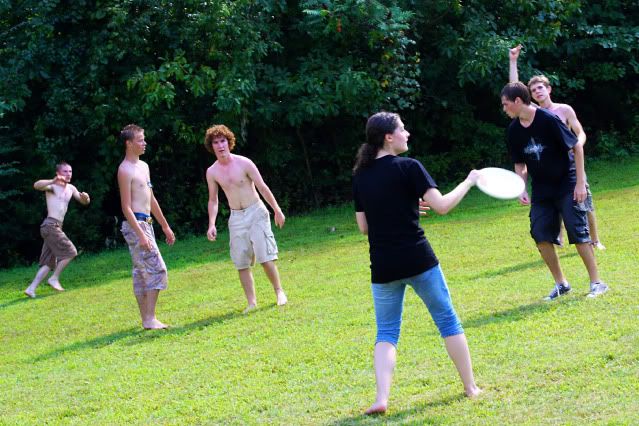 There's proof. Kali has the frisbee in hand :).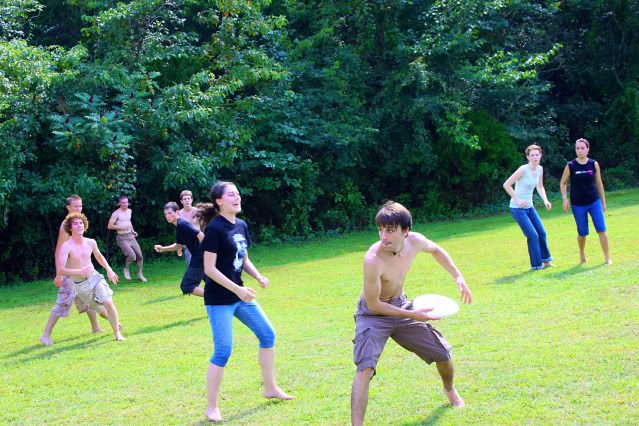 And she passes off to her "brother".


Such intensity. They really took this game seriously and it was soooooooo hot outside!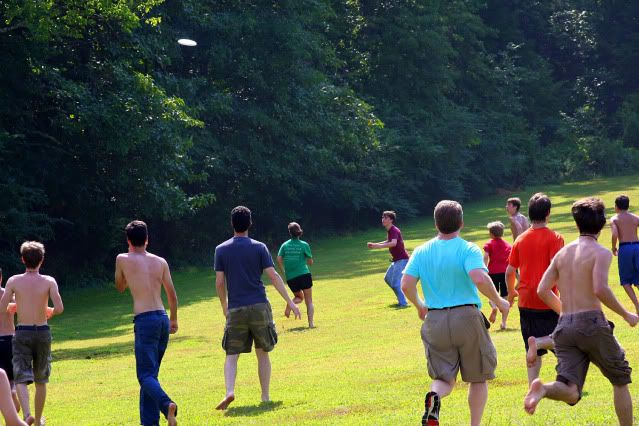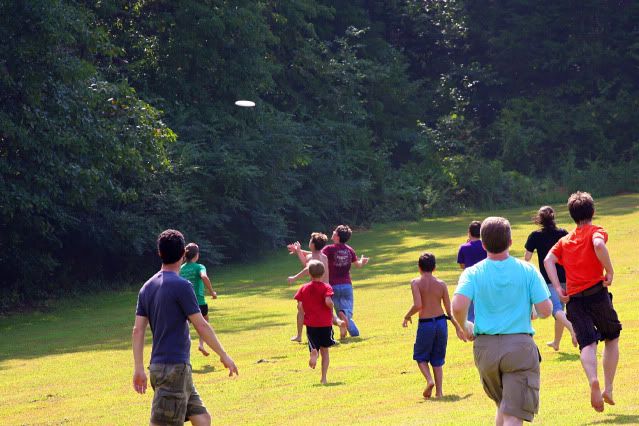 Did I mention it was hot?


I tried to edit out all the red faces, but I just couldn't. This was after I edited - and they are still so red. Soooooo hot!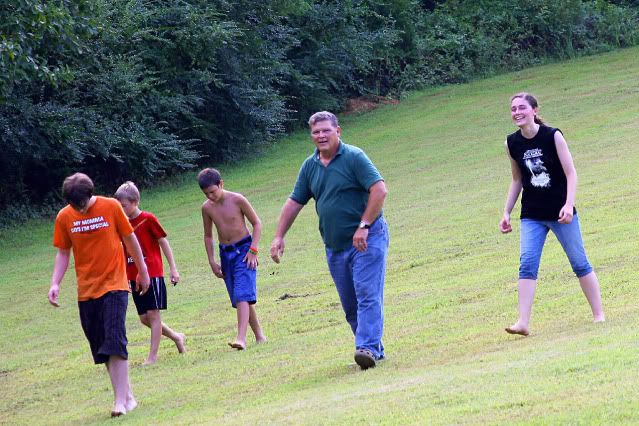 Father and daughter! Great game!


I was really pleased to see three of the dads out there playing ultimate frisbee with the students. And especially pleased to see this Mr. toss a hip-check on that young man. Everyone had a super time! And then the rains came :(.