Today I was wandering around downtown looking for something (anything) to take some pictures of. As I took a glance down the track I saw this train. Just sitting with its lights on. Waiting. Not moving.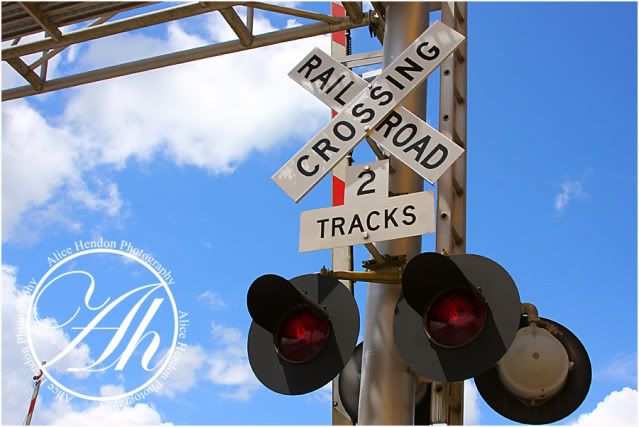 So I walked over to the crossing arms and took this shot. A gentleman walked up. I noted his name tag said he was the vice-president of Santa Fe College. He told me the trains run through downtown every twenty minutes. That would explain why my train was just sitting there. So I waited.


Pretty soon I was rewarded with this. The slow approach of the train with blaring horns. You can't tell, but I was standing inside the crossing arm, but ready to step back out as soon as I got the picture. The train was barely moving. Honest.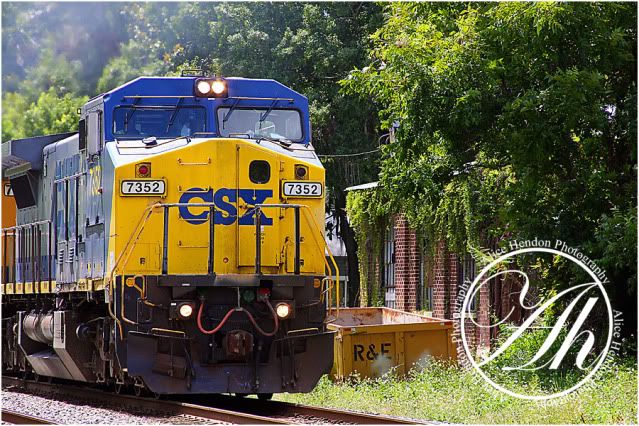 As it came closer I kept clicking.


And clicking.


And clicking.


You get the idea.


Then I came home and started playing in photoshop. This set reminds me of the seventies. If you care, I used pioneer woman's action set #1, and ran the actions Lovely and Ethereal, followed by Soft and Faded, to achieve these results.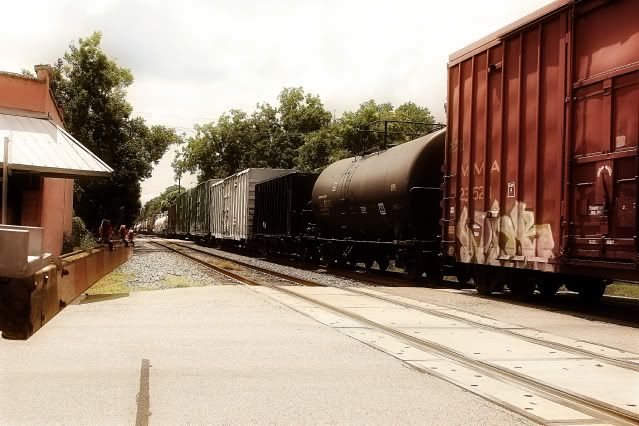 Then, I tried Pioneer Woman's Action Set #2, and ran the actions Heartland, followed by Sepia, to get these results. Remiscent of the old days.


(Maybe not the crossing arms.)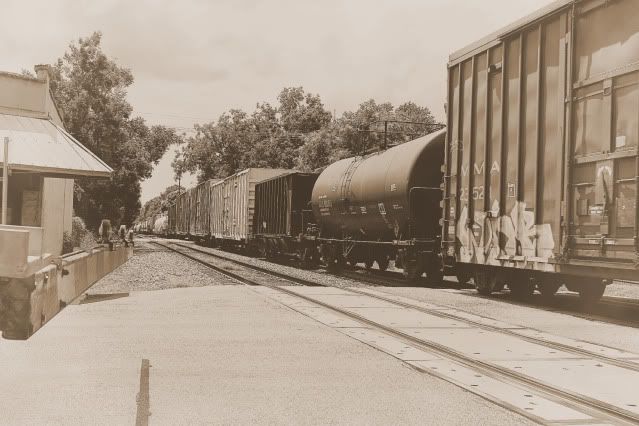 Of course, I am sure they didn't have the whole tagging thing going on in the old days :). I had fun photographing the train and the conductor waved to me as he passed, and tooted the whistle. Yay!!!