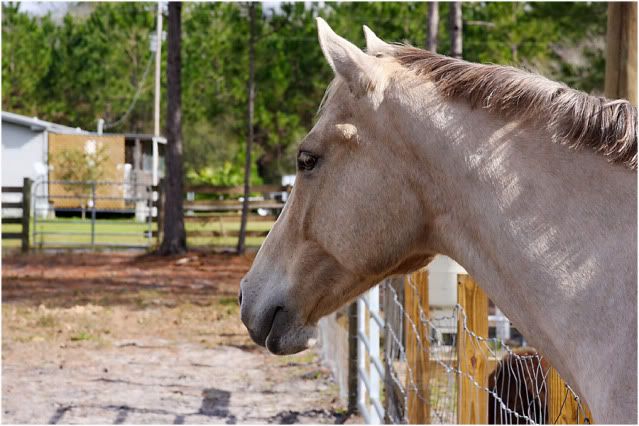 This is Sawyer.

Sawyer is pretty much always hungry.

He eats. All the time.

Ho loves hay. He loves feed. He loves treats.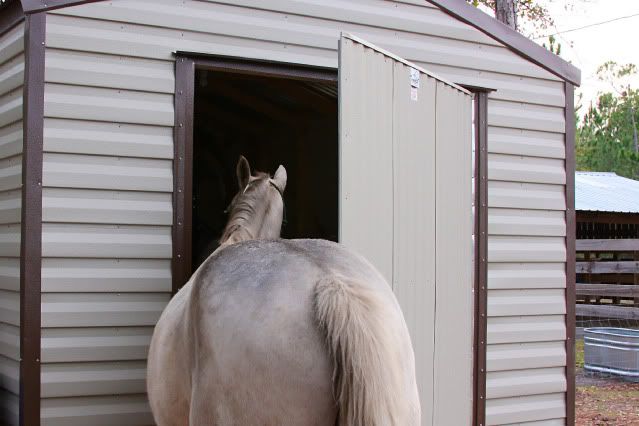 "Anybody in there? Maybe I can find something to eat! I can't believe the two-leggers left the door open! It's my lucky day!"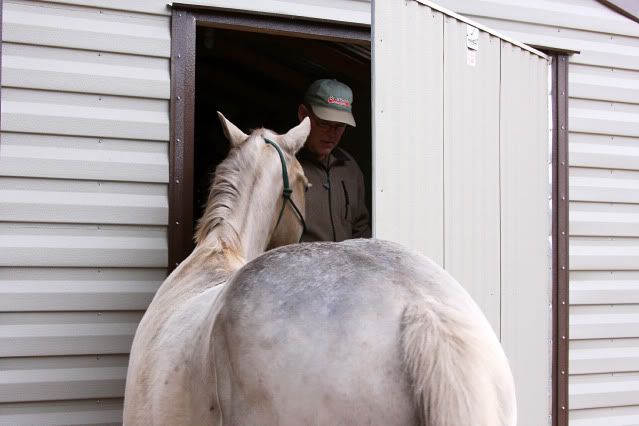 "Duh. While you're in there, could you check for some extra treats. I'll take anything. Dude! I'm hungry!"