I think the Vinery is my favorite part of the botanical gardens. So beautiful!


This is the entrance to The Vinery. The trails, the lattice works, and vines go on and on and on. I've not been able to complete the trail in the two trips I've made there. On a side note - Ashley and Otis were probably getting tired of all the kissing by this point, but they were great sports :). Hahaha!


This was the first structure.


This was the second structure. Total coverage from the elements. And so beautiful!


I just love the way it all looks! The perfect backdrop for these engagement photos :).


Ashley and Otis are getting married in June. We had a fun, fun day taking these pictures!


This was around the bend from the last set of shots. Beautiful kudzu plants. I like the way they look and the way they blanket everything in their path. I think the state of Georgia is going to be covered in kudzu before long - and I'm not even joking!


Congratulations on your engagement! I can't wait for the wedding!


This little fellow is Jayden. He just turned one. Isn't he precious?


They are a sweet, loving and caring family. I love this shot of them in the Water Gardens.


There is a machine at the foot of the bridge where you can buy fish food. There are some serious koi in this pond - just waiting for the food.


And they all like to eat! Otis gave Jayden a piece of food to throw to the fish. Jayden looked at the food in his hand for a second, then he looked at the fish, then back at the food, then at Ashley, then he quickly tried to tuck the piece of food into his own mouth - hahaha! But Ashley was ready for him :).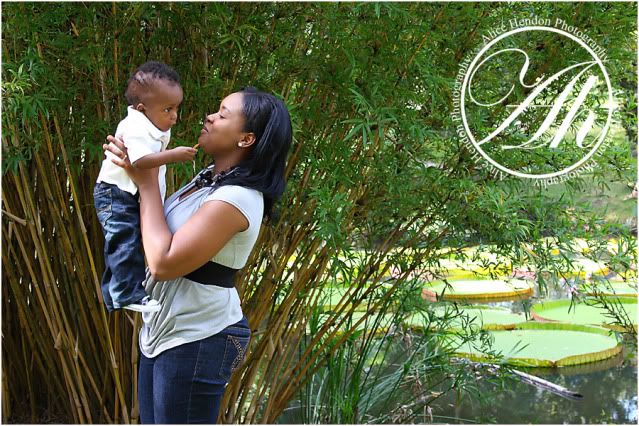 Jayden is seriously loved!


I loved watching the three of them together! Such love and tenderness! I can't wait for the wedding! Love you, Ashley!