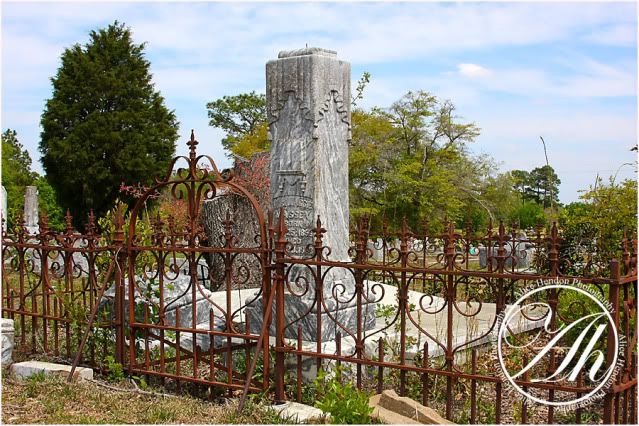 A couple months ago, Kali and I were traveling up north for a tournament. Probably NCFCA Nationals in Virginia, not sure. Anyway, I don't travel well. I get tired and sleepy after a couple hours unless someone is awake in the car talking with me.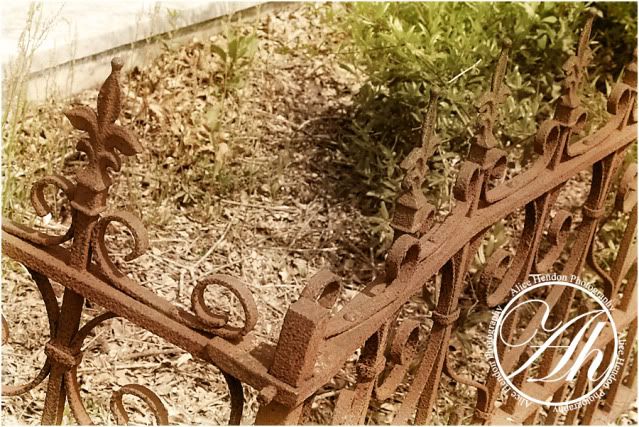 On this particular trip Kali had been taking a nap, leaving me to drive and drive and drive. I started having problems staying awake, so at the next exit - I zipped off the interstate . . .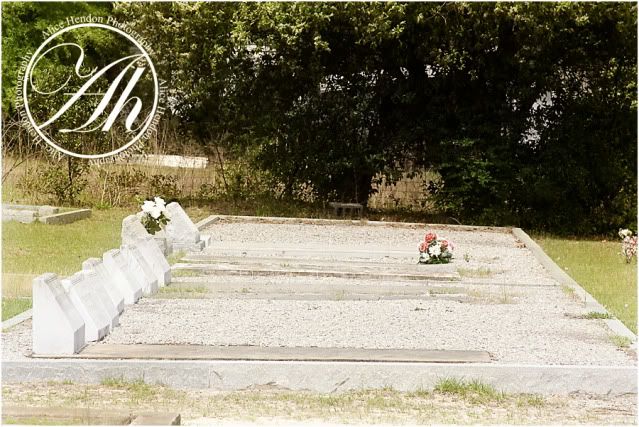 . . . with absolutely no idea where we were. The first place I saw was this cemetary, so I pulled in. Any port in the storm - so to speak. Kali woke up and asked me what we were doing. I told her we were going to do a photo shoot. She said, "where? In this cemetary?" To which I replied, "Of course!" So. Welcome to our cemetary-photo-shoot-in-a-location that couldn't be named, because I had no earthly idea where we were.

We saw a lot of plots like the one above. At the far end you see two stones - that's where the parents are buried. Then you see at least seven small stones. These are where the children are. Smaller stones, and no names. We saw a lot of small stones and small slabs that simply had the words "child", or "infant", or "boy" or "girl," imprinted on them.


We notice a lot of children died around the age of seven. This particular stone and slab has no identification engraved on it all. In the background you see several more.


This lady lived a long life. The writing is typical in the fact that her full name isn't inscribed.


This woman must have been of some importance. Her first name is listed. Not so the baby. Kind of sad.


Most of the stones with engraving were from the 1880's. There were lots of military stones and inscriptions. Awesome, I just did a google search with the information on this stone and found out that this is the Confederate Cemetary in Forsyth, Georgia. Private Henry Hobbs died on April 27, 1862. He was a volunteer enlistment with the Georgia Cavalry during the Civil War :). Gotta love google!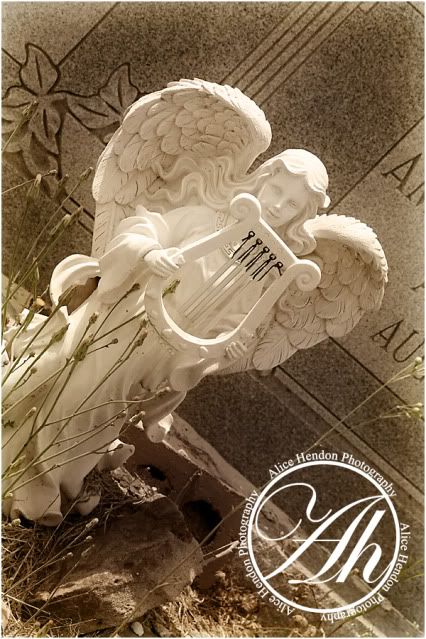 I love angels. I'm guessing these angels probably haven't been there since the Civil War. I'm guessing they are newer additions.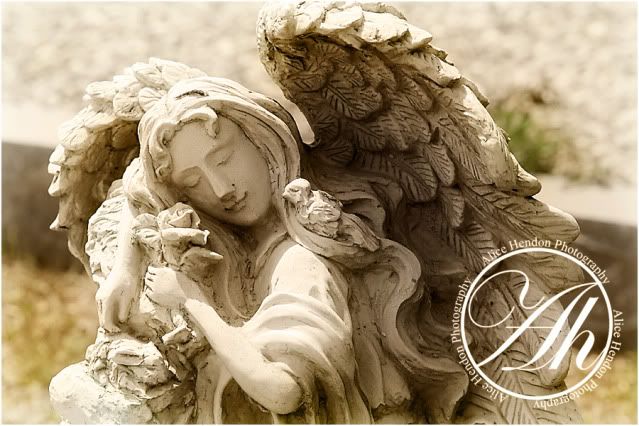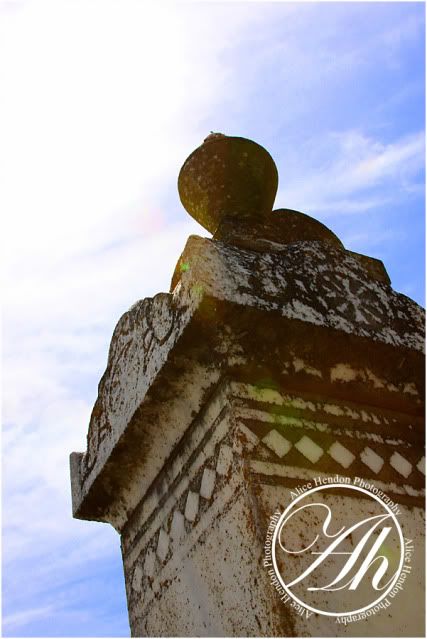 You just never know what you're going to find when you take a rest break! (And this isn't my first photo shoot in a cemetary! You can see the first one here :).