It's Fix-It Friday at
i heart faces
. They post an original, straight-out-of-the-camera shot for us to take and edit however we wish.
Above you can see the original they gave us this week. The immediate problems I found with the picture were the sleeve of his buddy in the shot, and the washed out tone of the entire photo.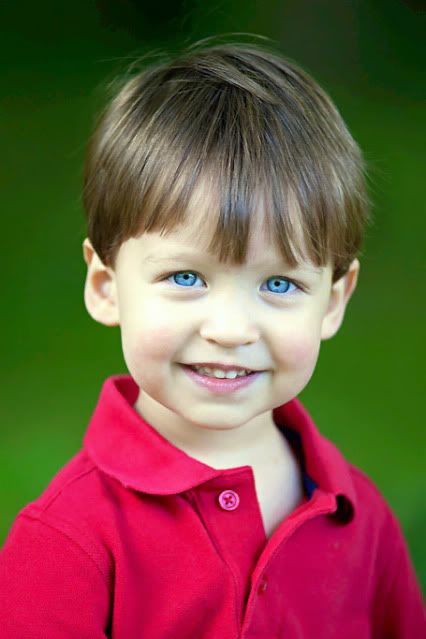 I don't know that I like my first edit. It looks like a school photo. I edited it to a 4x6 portrait size, and did all my basic edits in photoshop. I brightened the photo, brought up the saturation, used a brush to bring out the outline of the irises, sharpened the lines in the photo, angled it a little to the left, and used mcpactions.com magic skin/magic powder action to smooth the face.
Next, I cropped the photo into a landscape 4x6, again removing his buddy from the shot, and angling our fellow a little to the left. I used the same edits as before and added to it. In mcpactions' Quickie Collection, I used the Snap action to sharpen the features up a bit more. Then with mcpactions' Bag of Tricks I used Magic Dark to take down the brightness of the face.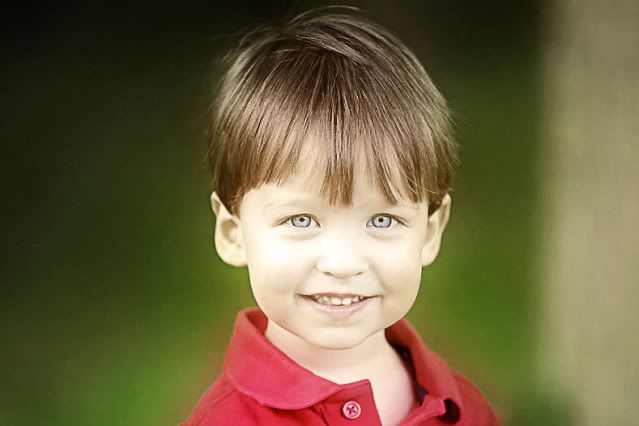 Then, I took that same picture and opened the Pioneer Woman's Action Set 1, and ran the lovely and ethereal action, followed by the soft and faded action.
And last, I opened mcpactions' Frosted Memories set and ran the faded edges, low res action, followed by the toasted edges, low res action. I love the way this one turned out. I think it's my favorite of the group - a little old-fashioned looking, soft and sweet. Just like I imagine the little boy to be :).
You can find out more about mcpactions
HERE
.
You can find the Pioneer Woman's free actions
HERE
.
And to see how everyone else edited this shot, or to post your own edits, go
HERE
.